I'm a big fan of Adam Savage's 'first-order retrievability,' the practice of organizing one's tools so that you never need to move any one to get to another. For the many tiny tools I like to keep on my desk, organizing them this way has always been a challenge, so they often just end up in a pile.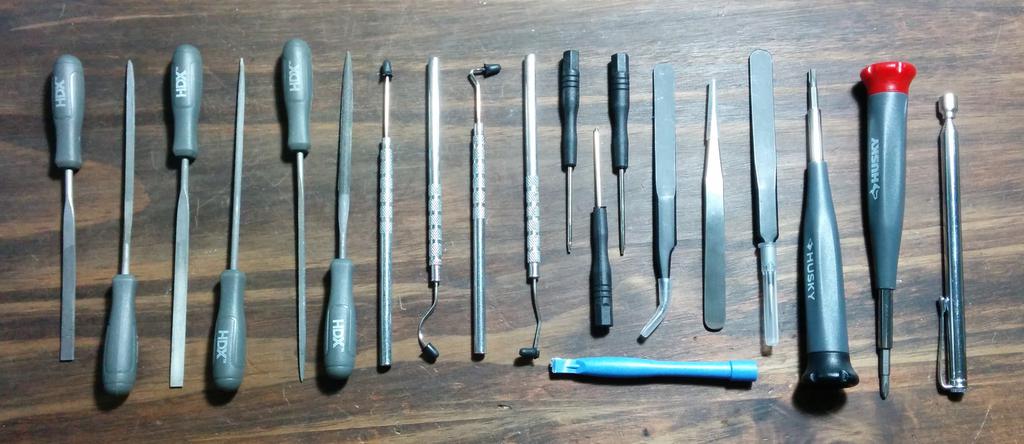 I've been passively looking for a solution to this for a while, but never managed to find something that would work for me. Without an available wall, I can't mount an organizer to one, bins and trays take up too much space and would require too much shuffling to find what I need, and pencil holders keep tools from aggregating into a pile, but do nothing to protect each tool from the rest (e.g. protecting fine tweezers from files, or magnetic-pickup wands from everything else).
Borrowing from the idea of a pencil holder, and improving upon it's weaknesses, I quickly made this little organizer.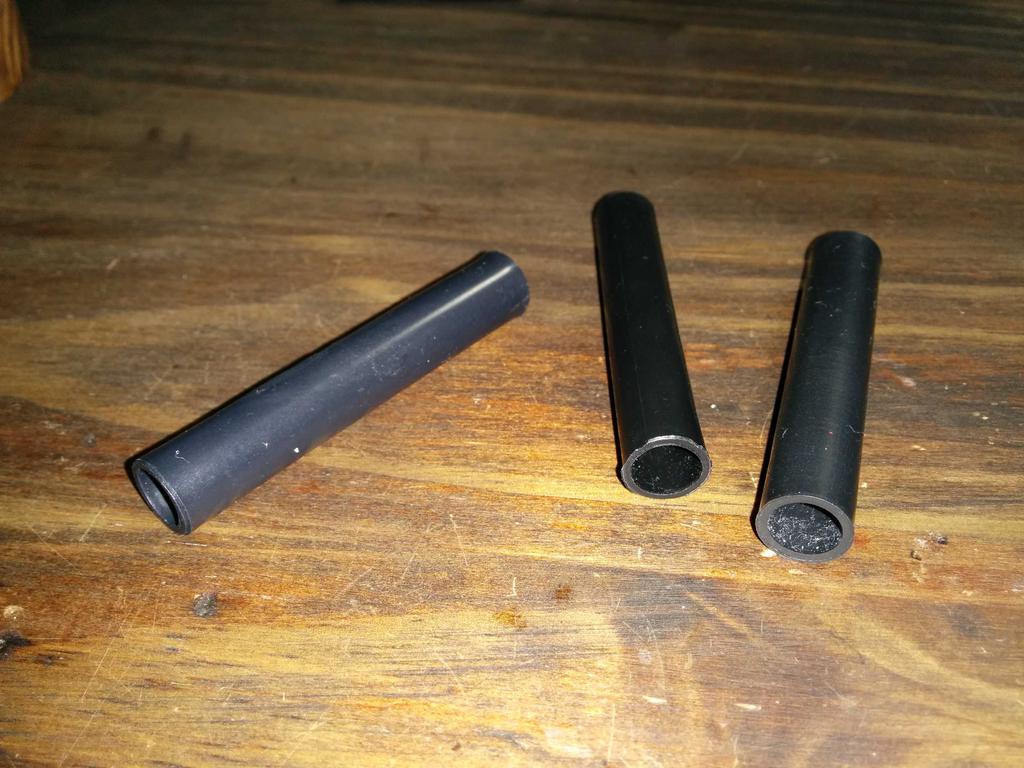 Parts:
19 plastic tubes from dog waste bag rolls (got these from a dog-walker)
3 in x 3 in scrap of 3/4"-thick poplar
Drill bit of diameter roughly equal to that of the plastic tubes
Hot glue gun
Assembly:
Though the wood can be marked fairly easily with a little geometry, I drilled the holes by eye, using a drill press to keep from drilling all the way through the wood and to ensure even hole depth. I then put a small amount of hot glue into each hole, and pressed the tubes into the holes. Quick and easy!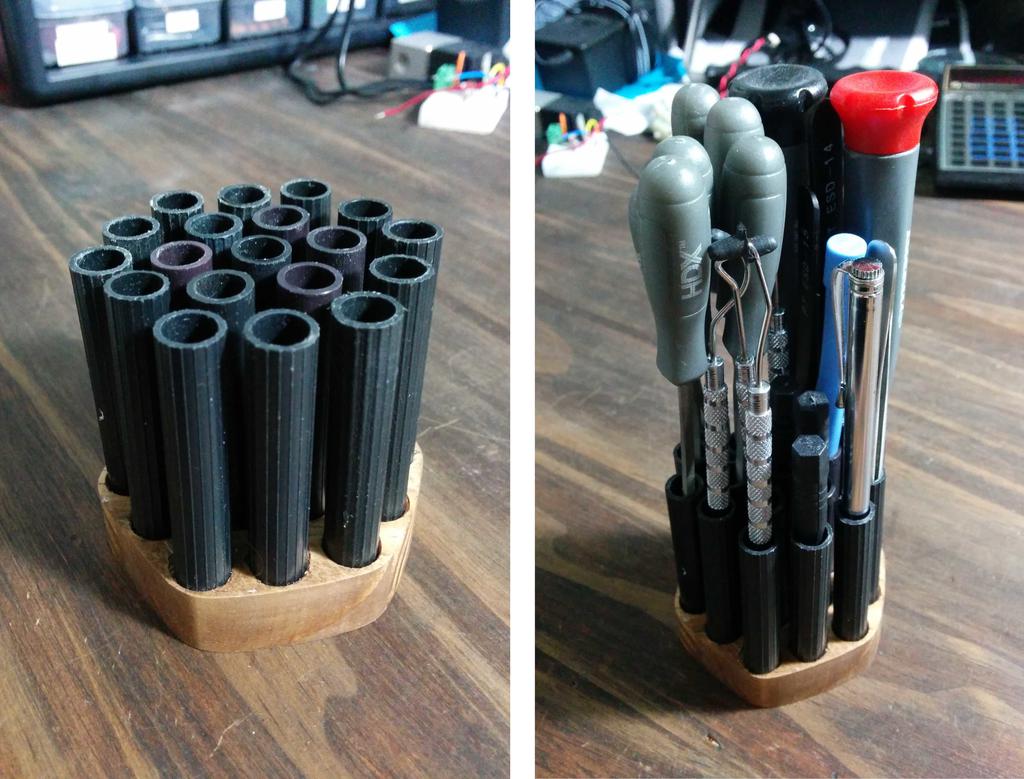 ---
To leave a comment below, sign in using Github.