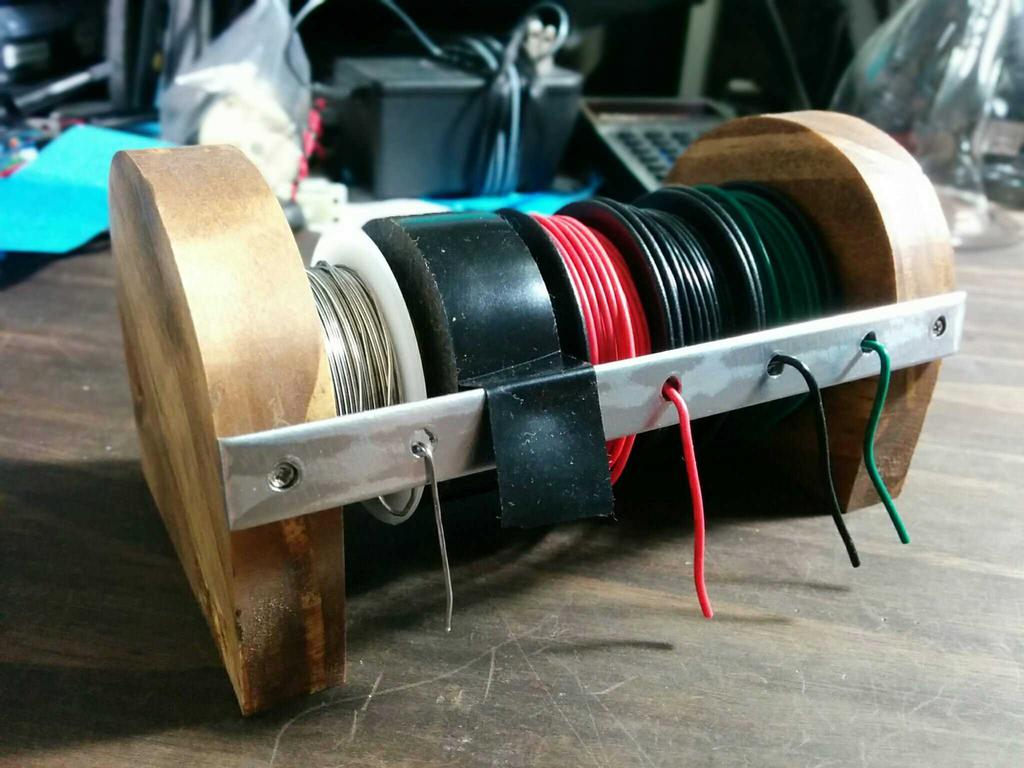 Made from a few scrap pieces of 3/4edge-glued poplar board, 1/2-wide folded steel strap, and 3/4" steel conduit, December 2014.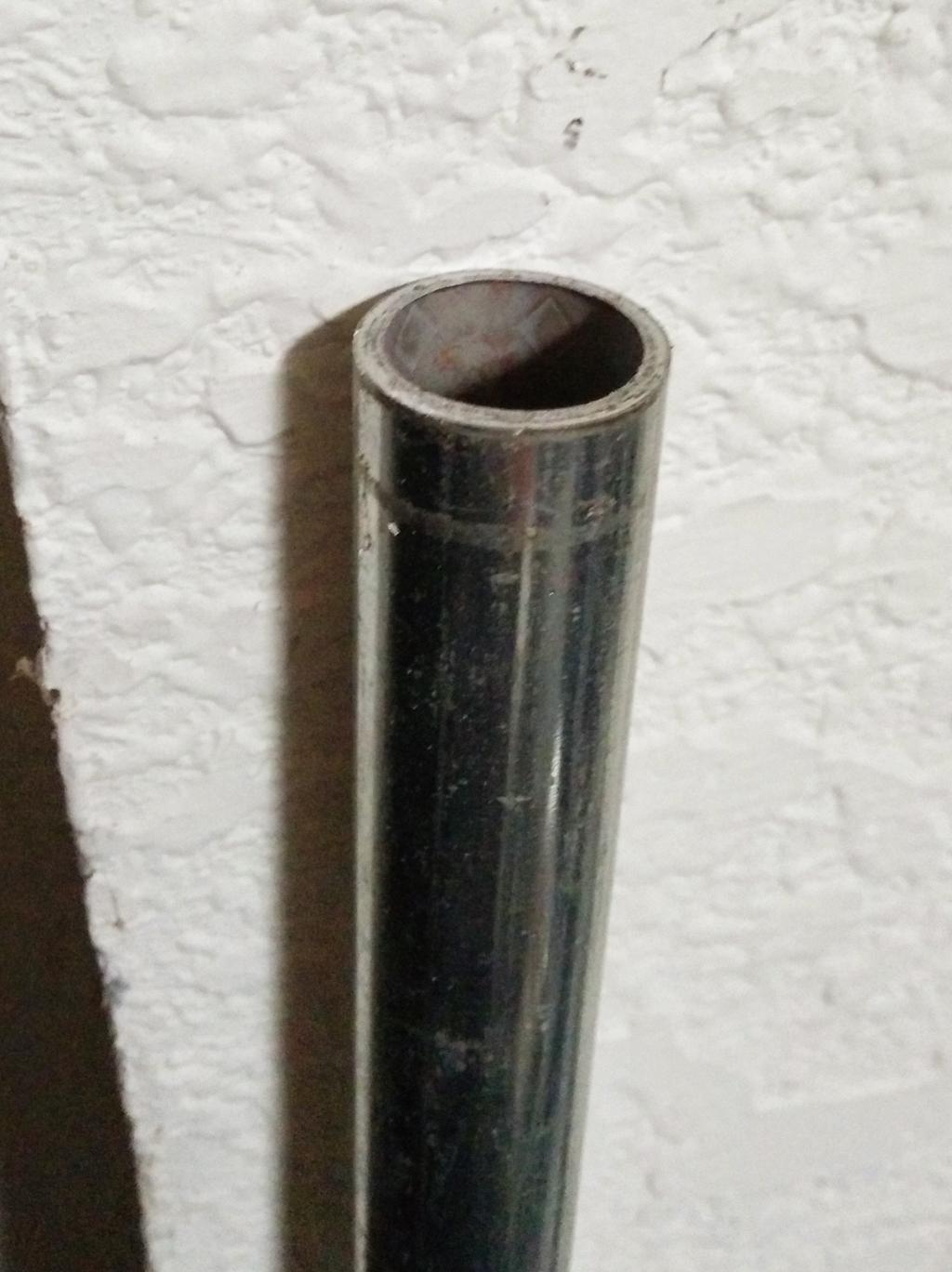 After cutting two identical sides from the poplar, I cut the conduit to the desired length, drilled 47/64diameter holes 1/2 into the center of the inside-face of each piece of poplar (for press-fitting the 3/4" conduit into place), and cut the folded steel to the appropriate length. I then drilled holes for affixing the folded steel onto the poplar end-pieces, and drilled 5 evenly spaced holes between them (though the tape won't need a hole, having an extra hole will allow me to rearrange the rolls at will). Finally, I stained and waxed the poplar, slid the rolls onto the conduit, press-fit the poplar onto the conduit, and affixed the folded steel (waxed to prevent rusting) to the poplar with two screws.
---
To leave a comment below, sign in using Github.